Exclusive Focus on People Injured in Accidents
You deserve the best legal representation available. When you call, you speak directly with Attorney Houde. Call us and tell your story.
We meet with clients at their home, hospital, or work. We schedule evening and weekend appointments. No fee on accident claims unless successful. Have you been injured? We can help.
When the carelessness of another driver causes injury to you or a loved one, the driver's insurance company is obligated to compensate you for your losses. Insurance companies cannot, however, be trusted to quickly pay for all your losses, or even to offer you a fair amount. The skilled and experienced Boston personal injury lawyers at the Law Offices of Steven M. Houde can step in to hold them to their full obligation and make sure you get the compensation you deserve. If the other driver has no insurance, Massachusetts has mandatory Uninsurance coverage which may be available to you.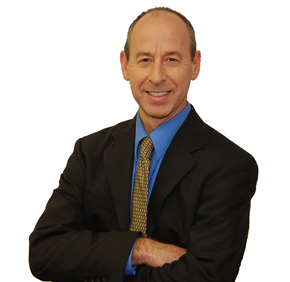 Providing Personalized Legal Representation, Professional Excellence and Integrity.
We Will Travel To Meet You…
We meet with clients at their home, hospital, or work if that is more convenient, as well as schedule evening and weekend appointments. We will often travel to meet clients the same day.
We have convenient office locations through the Greater Boston region including Attleboro, Lexington, Medway, and Newton / Wellesley.
We handle only personal injury and wrongful death claims. Because we focus exclusively on these areas, we have obtained millions of dollars in verdicts and settlements for our clients. We fight for compensation for victims of accidents caused by the negligence of others, including:
Our Boston-area trial lawyers are skilled at handling all facets of a successful claim, from proving liability to looking into all possible sources of insurance coverage to dealing with insurers and defense counsel for the best results. We will document damages such as medical care costs, lost income, and physical and emotional suffering.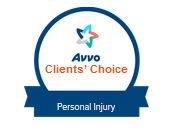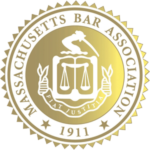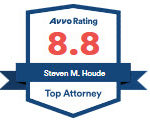 Steven Houde is an outstanding profesional lawyer that works hard for his clients. When my son and I were in a car accident in july of 2014, my best friend referred me to him and I am so glad that she did. He worked very hard on my behalf to ensure that my medical bills, prescriptions and personal information where handled in an efficient and confidential manner. Any time I had a question, he answered it, even when there were many. He never made me feel like a bother to him, which I appreciated. He is very personable and a great communicator. I am very pleased with my experience with him and would recommend him to anyone I know in need of his expertise. by Jennifer
Exclusive Focus on Personal Injury Law
We Take Care of Everything
We do not just file your claim. We also work tirelessly to make it as strong as possible. Our attorneys will begin an investigation immediately to preserve evidence vital to getting you full compensation. We have the resources to collect all documents needed to file the claim and hire experts, if necessary. We are not reimbursed for our costs or attorneys' fees unless we secure compensation for you.
Our committed and compassionate legal team assists clients in the aftermath of car crashes. Allow us to deal with the insurance company, secure medical records and police reports, and in addition to payment for your pain and suffering, obtain payment for medical bills, lost wages, car repairs and car rental expenses. We work hard to value your injury claim appropriately for your level of financial, physical and emotional suffering.
If you have been injured in a car accident that was not your fault, you need to know how the insurance companies determine fault in order to get the compensation you deserve. The Commonwealth of Massachusetts is a modified no-fault insurance state. This means that if an individual is deemed to be over fifty percent at
Read More »
The sharing economy and start-ups have brought many new and wonderful services to consumers, but sometimes the law struggles to catch up to the innovations of technology. In the case of ridesharing platforms like Uber and Lyft, some cities and municipalities have struggled to impose regulations and taxes on individual drivers or the companies as
Read More »
Struggling with the loss of a loved one is never easy. Figuring out the legal steps when dealing with a wrongful death due to an auto accident is difficult, which is why we're here to help ease this troubling time. The Centers for Disease Control and Prevention (CDC) reports that there are more than 32,367
Read More »
Our client was a 22 year old nursing student who suffered thoracic and lumbar strains when her vehicle was rear-ended. 
Call for a Free Consultation With a Massachusetts Personal Injury Lawyer
If you or a loved one has been injured in any type of accident, contact us for a free consultation. Evening, early morning, and weekend or off-site appointments are available. During business hours, you will reach a person, not voicemail.
We serve injured clients in Greater Boston, Metro West and throughout Massachusetts.